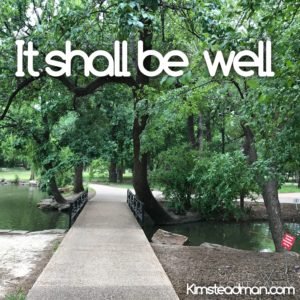 When Mother's Day hurts, sometimes we moms don't want to admit it. This year I went against the grain. I posted in Social Media on the day after that I really "got it" when some women say they dread Mother's Day. Mother's Day hurts. The family gathered with the kids, smiles, hugs, and happily honoring their mom isn't the picture every woman gets to see.
Unfortunately, their family may be disjointed or problematic. Or, they may be a woman who longs for a child but hasn't been able to have one.
Really, I GET IT.
It's my blog, so I will be open and honest here. I also know he knows, that I know and because I know that he knows. I was getting to the point I didn't like Mother's Day either. Yes, I wanted to honor MY mom which I did this year by helping her set up an art room. As a two-time stroke survivor, she had stayed away from painting for over four years. I was thrilled when she said she wanted to pick up the painter's brush once again.
Why Mother's Day Hurts
But, truthfully, I had given up on Mother's Day for ME being anything more than a date on a calendar and an excuse for Hallmark and florists to rack in a bunch of money. Yesterday was the first time I saw our son on Mother's Day in 10 years. Mother's Day hurt.
For about four of those years he was at college. But, even once he moved back into the metroplex there had been reasons/excuses that he couldn't be with me on the dreaded M-Day. I don't want anyone to think ill of him.  You don't have to know the sordid details, but he went through some killer (figuratively, and almost literal) torments & confusions. He has only recently climbed out of the mental and physical pain.
This year, I had told hubs NOT to do anything special.
"Don't get me a card, or a plant or anything," I told him. I would 'endure' the yearly 'special day' festivities at our church where every mom gets a plant. (I even had to be the one to get them. Sometimes God has weird ways of teaching us lessons.)
Husband and I decided to have a 'fun' day on Friday, and I asked him if he would take me to the Fort Worth Botanical Gardens. It was the last 'cool' temp day of Spring and a perfect day to explore outside. We had a blast.
Then, he got a text from our son.
"He wants to know if I'm doing anything for you on Sunday. He wants to come see you real quick for lunch."
You talk about a few words that can make a woman start blubbering in public, well those were the ones.
So, that's what happened this year. I posted pictures all over social media. You can see one here. If it looks like I'm bursting with love and joy, I was. =) Even the bunch of roses he gave me somehow smashed and formed into a heart. I cried when he came to see us. We've seen him several times in the past month. But, his being there on Mother's Day was like a birthday and Christmas present all rolled into one gift. I also cried when he left after we exchanged some precious words for Mom and Son ears only.
Healing a Mother's Hurt
The sermon on Mother's Day was about the Shunammite woman. She's the one in 2 Kings who built a room for Elisha the prophet. She longed for a son. God gave her son, only for him to die. She took his body up the room, then went to find the prophet. When she found him, and he asked how things were with her and her family, she said 'it shall be well."
You see, she didn't know the future. But what she did know is that she believed in her God, and she had faith. She trusted Him. It shall be well. It is well.
As I listened, I wondered if she had changed her words if the story would have changed? Oh, I didn't tell you the end of the story.
The story ends with Elisha finally arriving at the home, stretching himself out on the boy until his body became warm again.
What if instead of her real trust in God, she had only moaned and complained? What if she had blamed, cursed, and shook her fist at God? What if she had spat in the prophet's face? Would the story have changed? Did her positive faith play a part in the outcome?
I have to think so. The Shunammite mother was a woman who had her trust and hope in God. That's why she built the room for the prophet. I imagine she knew and sang the Psalm to her young son.
Overcoming the Mother's Day hurt
God is our refuge and strength, a very present help in trouble. Therefore we will not fear, though the earth should change and though the mountains slip into the heart of the sea.
Though its waters roar and foam, though the mountains quake at its swelling pride.
(Psalm 46:1-3)
Was her faith was strong? Yes! That kind of faith and strength can only come from being firmly rooted in worshiping the one and only TRUE God. Her faith helped her during her most dire time of life. The death of her son was a shocking blow.
"It shall be well," she said when she met the man on the road.
Listen, I don't know what you are facing. When I scroll through Facebook I see my friends and acquaintances facing health issues, family issues, and job issues to name a few. I know they hurt.
You may be hurting, too. You may be silent about your struggle. Maybe it's a family issue you can't talk to anyone about. Or perhaps it's a physical issue only a few in your inner circle knows about….whatever it is…
I hope you take this little piece as a message of hope.
I've found the most powerful action I can do to give myself 'heart hug' is to pray.
There are two books I would like to recommend to you. The first is a book that helped me tremendously to turn my hurts into something constructive. Praying for our son. It's called The Power of Praying For Your Adult Children, by Stormie Omartian.
Another one is my book, The Creative Prayer Journal. Prayer is a huge part of my healing process.
It shall be well…… and here's a heart hug for you too!